Wingstop is finally in London!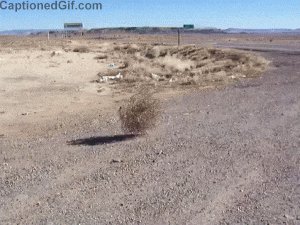 Wingstop isn't one of the big American imports, like Taco Bell (which also arrived in London this month) or Wendy's (which hasn't exisited in London for a long time) but I regularly do focus groups and when I was offered a focus group in summer 2017 that involved trying wings it set over a year of anticipation.
Wingstop, which has opened in the old HSBC building on Shaftesbury Avenue faces a lot of competition from chicken rivals such as Nandos and KFC but also locally as it is close to Chinatown, Shake Shack and McDonalds. The plus with this location is that it will get a lot of passing trade, particularly tourists and theatre goers (it is opposite Harry Potter and Cursed Child and not far from the Shaftesbury Avenue theatres) but I question whether people want this style of fast food, mainly because it isn't very fast at all.
When I arrived there was a long queue and it became apparent that service wasn't bad, it was customers confused by the range of options. Customers face choices over what style of chicken they want, what flavour, what dip, what kind of side and what flavouring your side you has. That's before you even get to the Coca Cola Freestyle (which British customers are familiar with in Burger King and Five Guys) machine which offers a wide range of fizzy drink flavours.
I went for Lemon and Pepper Wings with Blue Cheese dip and Wing Stop style sweet potato fries with a Freestyle drink (which is unlimted and thus on buffet bitch) I ended up with the Lemon and Pepper boneless due to miscommunication and the fact that customers seemed to be choosing boneless options on the whole. I have to complement to lovely server who thanked me for printing out my voucher (I got the wings for free and didn't feel I was in position to complain when I got the wrong kind of chicken) but also my knowledge of the product, as I said it is clear that UK customers are struggling with the concept even though it is very similar to Nandos.
Is it worth getting excited about? I think it offers a change but foodies may struggle with the fast food style service and the relatively long wait. Each meal is cooked fresh and once you order and pay you find yourself with a buzzer, which goes off when it is ready. If you go upstairs be prepared to have to come back down to collect your meal, hence why I didn't make a fuss when my order was wrong. I couldn't face a 10 minute plus wait but once it sorts out these minor issues and with plans to open across the UK in a competitive market then it could become a major fast food brand; the biggest criticisms are that customers cannot mix and match flavours and it is far more expensive than KFC/McDonalds and closer to Nandos in pricing
Wingstop UK's first branch is now open https://www.wingstop.co.uk/locations